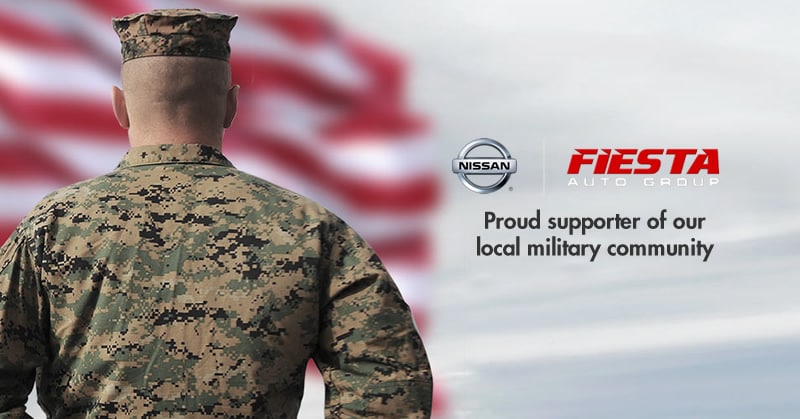 If you've dedicated part of your life in the service of your country, you deserve our thanks. Our Nissan dealer near Las Cruces is ready to provide you with a small token of our gratitude in the form of a military discount. Drive around in a new, high-tech Nissan at a great price!
It's no secret that the United States is heavily reliant on cars and less so on public transit. After all, this is the country where a summer road trip is practically a staple! Make everything easier-from your errands to your grand adventures-with a new Nissan that will turn heads all over the Las Cruces area. Crisp handling coupled with carefully engineered comfort results in a car, truck, van, or SUV that everyone can appreciate.
El Paso Nissan Drivers Get a Military Discount
Take advantage of our cash back for military members. Add it to existing deals on your favorite new Nissan models and get an even better price! To be eligible, you must be from the Army, Navy, Air Force, Marines, Coast Guard, or National Guard. You must be active military or military reserve, or retired (honorably discharged). Honorably discharged veterans within a year of your discharge date, and 100% disabled veterans, can receive this discount as well.
Your next adventure is on the horizon. What are you waiting for? Visit Viva Nissan today for a test drive of your favorite models.