If there is love at first sight when it comes to sedans, the 2017 Nissan Altima is a most likely recipient of such affection. Its exterior waxes smooth and elegant, with just enough flair to make any car shopper feel as if Cupid had designed it to steal hearts.
The best part about this sedan's seduction, however, is that its beauty is not just skin deep; it extends to its heart, the interior. At least, this is what the early returns indicate from those lucky enough to have already seen it in person and from details so far released by Nissan.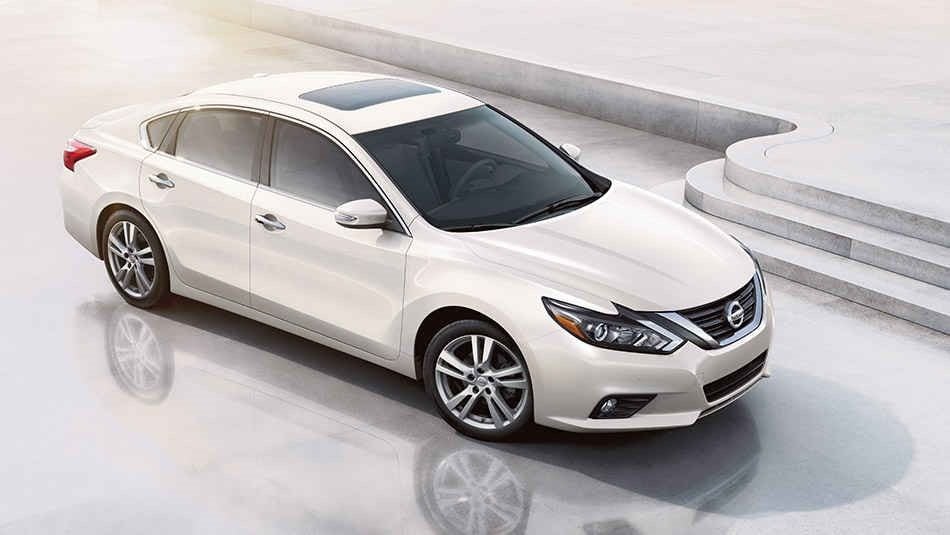 Appearance Counts
Perhaps the most striking elements in the 2017 Nissan Altima style revisions are the front and rear fascias. In this latest iteration, the V-shaped grille has been updated, while the fenders have been re-sculpted. The headlights were not ignored in this redo, as they now feature LED.
It's been said that the way in which the 2017 Nissan Altima was shaped suggests it was inspired largely by the very sophisticated Infiniti. It may very well be so influenced, but surely no one will be complaining about the result.
Interior Comfort
As mentioned earlier, the 2017 Nissan Altima just gets better and better the deeper one looks into it. Spacious and luxurious are only two of the words that have been commonly associated and used to describe the new model. It's really no wonder, though, especially when there is up to 45 inches of leg stretch available and about 40 inches of head right of way—and that's just for front-seat riders.
The rear seats are almost as roomy. More than capable of providing much needed comfort for taller folks, the rear seating cedes a generous 37.1-inch headroom expanse and 36.1 inches to extend the legs.
The most intriguing characteristic of this looker, however, is the use of "Zero Gravity" seats. This means that the seat designs were inspired by those built into NASA spacecraft. It's no wonder that Nissan was convinced of their comfort quotient. What longer ride is there than to another planet?
Cargo Capability
People are not likely to expect too much when it comes to a sedan's cargo space. Nonetheless, the 2017 Altima does come up to bat and manages to offer 15.4 cubic feet of trunk space. Considering the category it falls under, that amount of cargo space for this type of vehicle is actually generous and impressive. It shows foresight and thoughtfulness on the part of manufacturers to grant such space without consumers necessarily demanding it.
If you want to catch more of the 2017 Nissan Altima, then make sure to drop by trusted Nissan dealerships serving Fort Bliss, TX so that you can gain an up-close view of this heartthrob.
Sources:
2017 Nissan Altima: What's Changed. Cars.com.
2017 Nissan Altima Review. The Car Connection.